In the course of handling Colecovision Business full time over the past twenty years we hear many of the same questions. This page will hopefully provide most of these questions and answers as we continue to update it periodically.


--------------------------------------------------------------------------------


Additional contributions always welcome! Please email additional information, opinions, and comments:


Last update: March 31st, 2010.

--------------------------------------------------------------------------------


Where can I get technical help on your site?

Use the FAQ for many technical questions and answers at http://coleco.freeservers.com/faq.htm

What about Coleco Manuals?

What is the best page for Colecovision Parts, Cartridges, and Service Information and Sales?

The COLECOVISION STORE AND SERVICE CENTER.

What is the best page for Adam Components, Software, Supplies, Manuals, and more?

What is the best page for Coleco Adam Computer information?

The ADAM COMPUTER SUPPORT PAGE.

What's New?

Since our last update here we have added a Shopping Cart System to accept credit cards. We still accept money order type checks, too, from a bank, post office, or convenience store. The credit cards are processed through Paypal, so you can use your existing account with a credit card or from funds in your account. Paypal has done the best job of processing to protect the card holder and our company against fraud that we have experienced in 15 years of business! Most processing companies have been really lame, yet charged high percentage fees and monthly account charges. Paypal is now allied with EBAY on the internet to provide very high standard payment options. Can't beat that!!!

We have also added a handy little Silver Disc Label to make those standard Hand Controllers look great! Pop it on the top of the joy stick to replace missing or tarnished discs. Wow, looks like new. Get them on the Product Catalog Page or on the Colecovision Store and Service Page!

Are all your parts listed on your Product Catalog Page?

NO! We have tons of microchips that we don't list in our Small Parts page. Just email your request and we can check inventory. Plus, we are finding things all the time that have never been listed. It's worth it too email to see what we can provide, as long as it is for the Colecovision Model 2400 and 2410.

Do you sell or service anything besides the colecovision video game model 2400 or computer model 2410?

No, we do not have any products other than the Colecovision Video Game and Adam Computer System products and support products. No information is available for other products from us. Try posting to our new message board forum where others may be able to provide information in response to your need.
THINGS WE DO NOT SELL OR SERVICE (from some of your search inputs): electronic quarterback, pac man, hand held football, cabbage patch phone, cabbage patch kids, baseball board game, electronic learning machine, tabletops, rod hockey games, jet hockey, micro talk, air hockey, funhouse bingo, eve speech, telstar, coleco head to head football, coleco swimming pool, pool filter, sand filter, pool filter pumps, hydroskim skimmer, knight rider car, bowlomatic 300, youth bed, neopets, sectaurs, smartkey 9600 drivers, challenger series, barbie royalty set, alf dolls, mr quarterback, emulators, commodore, he man, boeing 777, micro range bake oven, fireman fireman, hand held coleco horoscope game, battery pack, cat in the hat stuffed toy, baseball board game, ceramic cabbage patch dolls, cabbage patch doll telephone, horse racing, secret mission, air hockey puck, big wheel, air hockey accessories, dukes hazard pedal car, stanley cup playoff hockey, pong, prince of persia, pizzahut oven, soho. There is no need to call or email concerning these ITEMS that WE DO NOT SELL OR SERVICE since we have no helpful information for you.

How Do I use PayPal?

One of the safest and most convenient ways of purchasing is by using PAYPAL. Customers on the internet can set up an account using a bank account that allows them to transfer funds from personal accounts to business and personal accounts at PayPal. Credit cards may be added to your account and money transfers charged. Our business account is coleco@ecoleco.com.

SET UP YOUR PAYPAL ACCOUNT! Follow this link to set up your PayPal Account.

What is ECOLECO?

- It made sense to create an entry port for Coleco Products available for ECOMMERCE on the Web. Hence, ECOLECO.COM was formed.

What methods of payment do you offer for purchases here?

- Shopping Cart using credit cards processed by Paypal (without having to have a paypal account), MONEY ORDER AND BANK TYPE CHECKS, and we accept PAYPAL as a form of internet cash through our Shopping Cart System. Set up a personal Paypal account and be assured of a safe internet transaction payment to our coleco@ecoleco.com account. All our sites utilize these forms of payment.

I can't find some hard-to-find things anywhere. Can you help?

- We have created a new site, OFFER-ACCEPTED at Http://offer.accepted.tripod.com where we list some HARD TO FIND THINGS of all types that we wish to sell.

I purchased an Adam computer many years ago, and with it came a certificate for a $500.00 scholarship for my child. I submitted the certificate, transcript from TCU, and anything else I was supposed to, but I received it back the other day. Can you let me know where to send this information to claim the $125 the certificate has accrued?

- Coleco Industries, Inc. ran a promotion about 14 years ago before going bankrupt that included the scholarship. But after bankruptcy the company settled all debts under bankruptcy laws and went out of business about 12 years ago. The company IS out of business permanently. There is no one to talk to.
Some companies, like Hasbro, bought the rights to continue the manufacture of Cabbage Patch dolls and other things. The word coleco can be short for a lot of things. Originally it was Conneticut Leather Company as the company you did business with, or otherwise known as Coleco Industries, Inc. Other companies, e.g., Cole Company, have used coleco to convey their name. There are hundreds of coleco@whatever.com addresses and it means nothing as far as any connection with the business activities of the original corporation that went bankrupt. And, as the laws of bankruptcy govern, only an announcement in the papers was necessary to bring notice to all concerned. And there were articles carried in the business sections of every major newspaper in addition to the announcements. But, besides all that, the worth of that certificate would have only been fractions of a cent on the dollar. Coleco Industries, inc, owed millions of dollars and was forced to sell everything for practically anything they could get to satisfy the debts (not in whole, but to the extent they had assets that could be turned into cash) and pay something on their debts. I don't know anyone who received anything for the certificate, including myself and others in my family.

Is our company trustworthy?

- YES! We have had thousands of repeat customers. You can check our business record at Web Assured any time to be assured of our thrustworthness. We also suggest using PAYPAL for payment to our business account - coleco@ecoleco.com.

What Coleco Products do you sell?

- We only provide support (Sales and Service) for the Colecovision Video Game System Model 2400 and the spin off Colecovision Adam Family Computer System Model 2410. Both play Colecovision Video Game Cartridges, and Atari 2600 Cartridges when the Module #1 Adapter is used to expand either system. The Model 2400 we sell has a refurbished console, new power supply, controller, switch box and rf cable. The Model 2410 Game Version (the Adam Console without a tape drive or ability to print) has a new beige console, controller, cube power supply, switch box and rf cable. Both come with instruction manuals and a 30 day warranty. The Adam Computer System is new except for the Adam Printer which is remanufactured with all new parts. Components are not sold in store display boxes, but are packaged in our warehouse in OEM plain cartons. We remove and test the components through a lenghty process to help insure they arrive in perfect condition (saving us both some headaches).

Expansion products (hardware) are new, most in original boxes. The primary exceptions are the Atari Module #1 and Super Action Controllers. We also now sell refurbished standard controllers as supplies of new controllers are now exhausted. Roller controllers, Driving Modules, Modems, Datadrives, and all Adam interface cards are new (never used). We take pride in the fact that all the support hardware and software came directly from Coleco Industries via Honeywell's Service Center Warehouse after representatives of Coleco chose us to continue their Colecovision Game and Computer customer support.

We no longer sell the Gemini (Atari 2600 style) Video Game System and have few parts available for service (see here for power supply, controller, and switchbox), but we carry many Atari 2600 Game Cartridges and have access to many others. While we do not support the Intellivision Game System, we do have some Intellivision Game Cartridges available. The Atari and Intellivision Listings list many games, but only those marked with the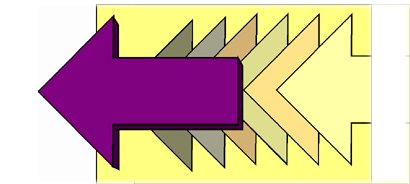 symbol are in our warehouse with the prices as indicated. Other atari and intellivision cartridges on the listings may or may not be available any longer, and if available the price most certainly will have gone up for most cartridges. Plus check our Atari, Intellivision, and other game cartridges listings at Offer.Accepted.Tripod.Com
So where do I get my Coleco Pool Filters?
- I guess we should have bought Coleco Pool Filters as often as we are asked this question. Try this link for your filters: http://www.filtercartridges.com/diameter4-14.html
What is the easiest way to order?
- We now offer an online ordering form that assists you with your orders. The form allows you to list items and the appropriate shipping per item, doing all the calculations for you. Once you have entered your name and information, you can either submit the form or print it for mailing with your money order payment check. You can use PAYPAL for internet payments to our coleco@ecoleco.com account. Usually your order will be processed the same day we receive your payment.
Do you sell the Instruction Manuals for Game Cartridges separately?
- Instruction Manual reprints are available for $3 - $5 each, usually in color and/or Laser Printed copies. Some games have two manuals (e.g., Football has the instruction manual [$3] and play book [$6 - extra long]; also, Fortune Builder has two manuals at $3 each). Some Manuals are very detailed and lengthy for $5 each [Wiz Math]. Email or ask for the proper amount to submit, and use the game title when ordering manuals.
How long will you be purchasing used components and systems?
- We rarely purchase used items any longer. However, you may submit an email listing items you wish to sell for our evaluation. We do not purchase Adam Computer components since we have new components in stock, and only rarely purchase Adam printers. Game cartridge titles and condition should always be included.
How does the Colecovision Hook-up to a TV Set? MOST ASKED QUESTION
- The Colecovision uses an Adapter Switch Box and RF Cable Set for hook-up. The Adapter converts the RF signal from the set for viewing on channel 3 or 4 of the TV, depending on the position of the recessed switch on the back of the Coleco console. The ten foot RF Cable and Switch Box are matched to provide the proper adaptation of the signal, and it must be noted that newer system (Ninetendo and Sega) adapter switch boxes and cables will unlikely provide a clear picture, if any picture at all.
I have a Television with a cable (screw-on) antenna connector only. How do I hook up the switch box?
- The original Colecovision Adapter Switch Box provided only a VHF 300 ohm twin lead output that connected to older TV sets. However, a simple adapter can be attached to convert the signal from 300 to 75 ohm screw-on type connectors without much, if any, loss of signal strength. These 300 to 75 ohm adapters are available at Radio Shack and We. They connect to the TV Cable Antenna connector and the Switch Box twin lead connectors connect to the 75-300 ohm adapter. See the online manuals for information.
Can I hook the RF cable straight to the input Video Connector on my VCR or TV without using the RF Adapter?
- No. The output signal from the Colecovision is not a composite signal, but an RF signal that must be converted and fed into the Tuner for viewing on channel 3 or 4.
Can the Adam Computer Console play Video Games?
- Yes, and it also provides both RF and Composite Video/Audio outputs. We sells a game only version of the beige Adam Console with power supply to take advantage of the extra quality of the composite video and audio output.
Are the components We sells new?
- Most everything is new in the sense that it has never been used, but many things were manufactured during the time Colecovision was sold in stores ... approximately 1980 - 1987. However, shortages have occurred in many areas of the inventory that require some recycling. The Colecovision Game System is no longer assembled with all new plastic. And the circuit boards may be serviced, too. The cases are purchased from individuals and companies for cleaning and reuse. And as time continues, much of the original Colecovision will be assembled from parts that have been reconditioned or serviced.
Where did the components come from?
- Most of our remaining inventory came from Coleco Industries, inc. stock of replacement parts used for sales and repairs through Honeywell Service Centers throughout the USA and Canada. We purchased 46,000 pounds of parts collected from Honeywell around 1990. These included assembled Adam Consoles, Keyboards, Printers, Modems, Store-Boxed Colecovision Video Game Systems, Store-Boxed Accessories for Expansion (Turbo, Roller Controllers, etc.), and all the individual spare parts and components in detail for support of these systems.
Do you still have Video Game Cartridges?
- Yes. We received boxes of individual same-title game cartridges, boxed game cartridges, and over the years we purchased game cartridges from many companies and individuals. These games came to us in conditions ranging from circuit boards, bare cartridges with and without labels, and boxed (opened and unopened/sealed). We also found many cartridges continuing to be manufactured overseas, or quantities no longer being manufactured overseas. In some instances we found suppliers who provided cartridge copies of unreleased games that allowed Colecovision Game System owners the ability to play games that Adam Computer owners were enjoying playing using tape and disk versions of these same unreleased games. Except for collectors, who we expect to let us know exactly what they are wanting in detail, we provide complete customer satisfaction on every purchase.
Why are prices so high?
- Like all inventory, it must be warehoused and protected. The overhead of business is high with lower sales volume with the passing years. And, salaries must be paid to answer the phone, take and fill orders, maintain the business, and provide service work. In general, it is what you might expect of rare merchandise that is still in demand.
What will happen when demand decreases too much?
- Too some extent we have already pared back as support has been needed less for Colecovision products. As long as their is a demand and we can make a profit, we will continue warehousing the inventory, possibly moving it to a smaller warehouse, if necessary. Where we have excess inventory, we have periodically sold stock at below cost and value to insure the well-being of our business.
Is service still in demand?
- Yes. We provide more Colecovision Game service than Adam Computer service. We use original parts and components for repairs, and we only charge a flat fee rather than an hourly minimum rate, plus parts. However, for large amounts of items we charge $25 per hour to provide a better rate and include parts.
Who pays the shipping?
- Our policy has always been that the customer pays all the shipping to and from our warehouse for orders, warranty resolutions, and service work. In a minimal flat fee business, profits would disappear along with us if we were forced to pay shipping. Shipping fees have climbed over the years by all carriers. We estimate a flat fee that our customers pay for orders, beginning at $4.50 for Priority Mail in the USA. Most components require UPS shipping of $9.50 in the continential USA (Colecovision component, Adam Console, Adam Printer, etc). A flat fee shipping rate helps keep orders and service work from getting hung up for shipping rates and payments. Shipping rates have been lowered recently with the addition of a handling fee of 5%. Small orders under $20 require a $2.50 small order fee.
What is your warranty?
- 30 days for full parts and labor on orders and service returns shipped in the Continental USA from the date of invoice. See our company policy information for details. Given the age of the components and parts, 30 days is long enough to test the items received or returned after repair. We have found that Colecovision parts are holding up well and generally will not fail after testing and packaging; but, our customers are always the final authority concerning testing after the items are received. If a problem occurs, we are only email away. Many problems can be handled without returns as we isolate the cause of a problem to something simple or overlooked by a customer.
Do you have any recommendations concerning Service Work?
- We always tell our customers to package systems and components well, and we return things in the same packaging. Include detailed information on a sheet of paper inside the box that gives the nature of the problem as you know it. What do you want us to do with the system? We can repair the circuit board, replace the power supply, recondition each of the controllers, test the wiring and switch box, or replace the circuit board completely. The flat fee $51.95 (including the $12 shipping fee) covers replacement of the Colecovision Video Game power Supply with a new one, or repair of the circuit board inside the black console if it is repairable. Sometimes a circuit board cannot be repaired and must be replaced, costing an extra $10. We can also recondition the hand controllers for $10 each. A new switch box is $11.95, and the RF Cable is $7.95. Testing can confirm what is needed. Paypal, or money orders (bank, post office, convenience stores) for the minimal $51.95 fee payable to TFOWL usually will be enough. The only other thing we need is your name, address, and phone number in the unlikely event more repair is needed and we must contact you.
How much longer will you be able to provide Colecovision Game Systems?
- We are offering model 2400 systems with a refurbished black console (all else new) for the $99.95 price until we can no longer provide a complete system. Then we will sell components only. We also provide the beige Adam Console Game System (model 2410), all new, for $99.95.
How will We change in the future?
- Almost everything will be handled through our web site at some point. The cost of full time operation of the business will eventually be too high. Our web based presence is already the major contributing source for new business.
How has the support community changed over the years?
- There once was a large support community of known people who supported each other so that the Adam Computer and Coleco Game System could survive. We worked with M W Ruth, E & T Software, The Adam Connection, Honeywell Service Centers Nationwide, Elliam & Associates, American Design Components, Micro Innovations, Orphanware, Herman Mason, Digital Express, Walter's Software, and so many others, and we helped set up many of the AUGs (Adam User Groups) and their newsletters around the country based on our own newsletter and by-laws of our organization (gHAAUG - The Greater Houston Area Adam User Group). We had a great working relationship with all these people and mass purchased their products for resale to our plentiful customer database. We produced our own line of software (Invoicer, Zip Code Etc, and others), and we gave away tons of free software (Recipe Filer, Smart Letters and Forms, etc.) to our purchasers as a bonus for doing business with us. We became the key supplier and service organization by popular demand, and that is why Coleco Industries asked us to continue support using the last of their inventory after they went bankrupt. We worked closely with our customers, too, to resolve problems with unusual software and situations that were unique to them. It was a seven day a week, 24 hour a day job to keep up. And we have continued to provide our customers the best support that is possible, even considering the age of components available. To insure our customers receive software and hardware in working order we test as much as possible before packaging, and we offer a full parts and labor warranty for 30 days. See our company policy information for details.